Avonstarr Duchess Rivendel Brinkley !!!

Our new golden retriever pup!
Came home with us today, 24th Nov 2002. Pictured here at 8 weeks.
Click here for more pictures of Brinkley!
Brinkley at 3 months!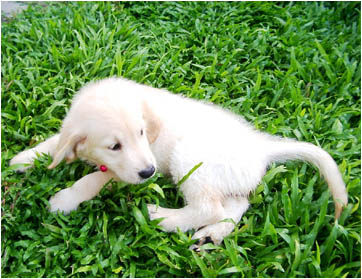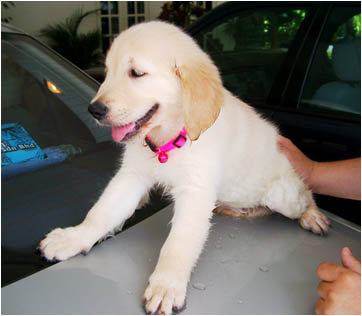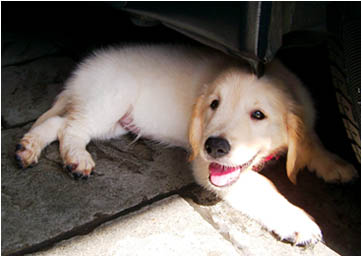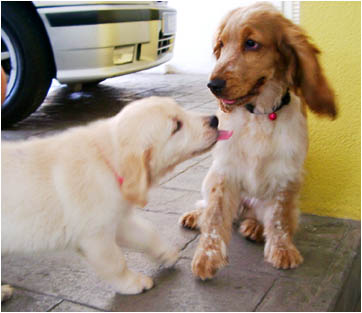 Brinkley meets her new sister, Luckey!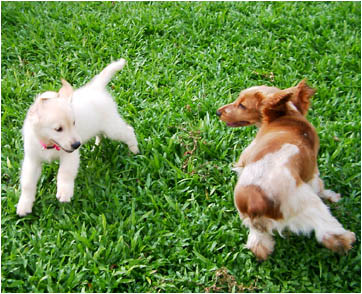 Luckey & Brinkley having some grass fun!

Brinkley's Pages: 1 | 2 | 3 | 4 | 5 | 6 | 7| 8 | Next Page -->

PEDIGREE of Avonstarr Duchess Rivendell "Brinkley"!
Sire:
Mal. Ch. Hayjoy Rio Bravo of Abigail
Standfast Del Rio of Hayjoy
Sh. Ch. Crowood Butch Cassidy
Darrochonna Tzariniof
Hayjoy Chilly Savanna
Kulawand Rainbowman
Nortonwood Destiny of Hayjoy
Dam:
Ancostar Rhys Ferrero Roche
Iccara Coral Commodore (imp. Aust)
Aust. Ch. Alubyc Glenrohan
Alderhaus Gold Caresse
Aspipi Tessi Rina
Tinytuppins Ben (imp. Aust.)
Kamroy Tessina (imp. Aust)
Click here for Luckey's page!

Sign our guestbook ~ View our guestbook ~ Email us!