Chrisjenn Strike It Big (Jumanji)
Jupiter Brown X Angelakenn Juno Brown
Born: 21st July 2002; Color: Gold; Sex: Female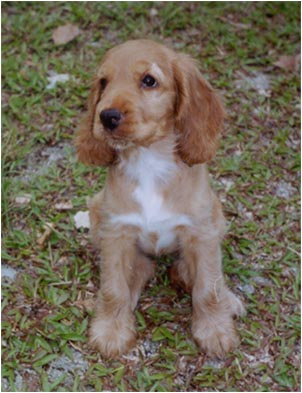 Jumanji went to Stanley at 6 weeks, here she is at 7 weeks...
Isn't she adorable, she looks just like her daddy.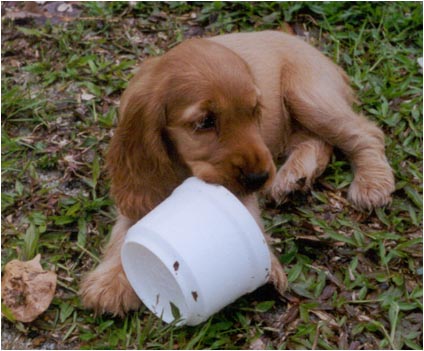 PEDIGREE:
Sire:
Jupiter Brown
Jessiekenn Truly Obedient
Aspipi Coolmax Major
Cleo Kay
Hurley Chunky Dory
Mal Ch Walt Elite Doggy Champ
Aspipi Jonimay
Dam:
Juno Brown
Mal Ch Abelmann Magical Beau
Aspipi Tamboaiko
Aspipi Uno Fine Show
Kinrara Rastina
Jenolian Bens Best
Hurley Lancome
Meet Jumanji's siblings: Starbucks, Growley Girl, Luckey, Chester, Scooby, Luckey & It's Springtime.
Or meet her parents: Juno her mum and Jupiter Brown her dad.

Sign our guestbook ~ View our guestbook ~ Email us!