Jupiter meets Juno!
We got Juno, our second cocker, when Jupey was about 1 plus. We weren't
sure how he would take to another dog, coz he'd been our only "indoor" dog till
then, but he was sooo sweet about it. First he was really curious, then he decided
to make himself her protector. He's usually a right pain at the dining table when we eat,
asking for food. But that night all he was interested in was watching over little Juno's basket.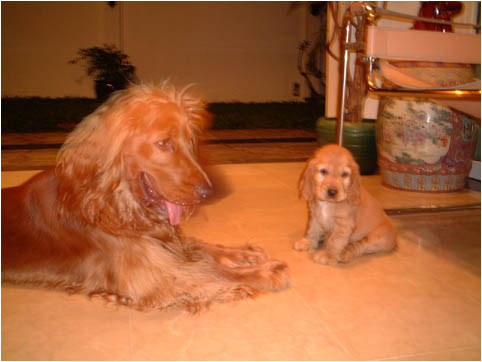 Meeting Juno for the first time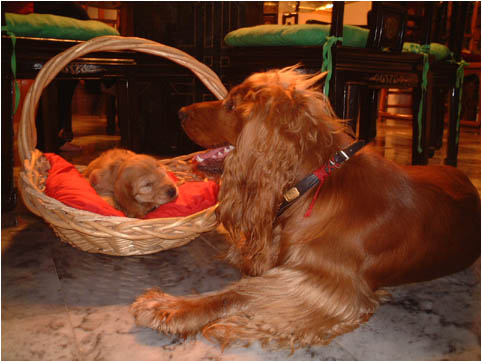 Watching over Juno while the family had dinner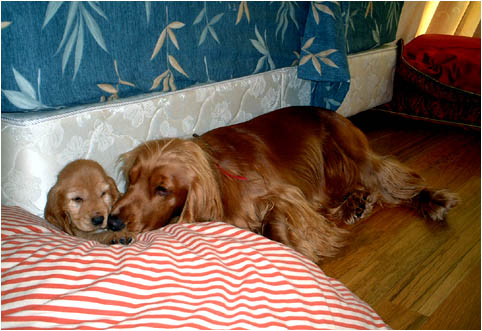 Even at night he couldn't sleep, wanted to make sure she was ok!