Angelakenn Juno Brown
Juno was our second cocker. She is a star at agility and a super mum.
In July 2002, she had a beautiful litter of 8 pups, 6 golden and 2 golden roans.
Luckey stayed with us and Chester stayed with my parents.
Here are some puppy pics of Juno (she is very grown up and ladylike now!)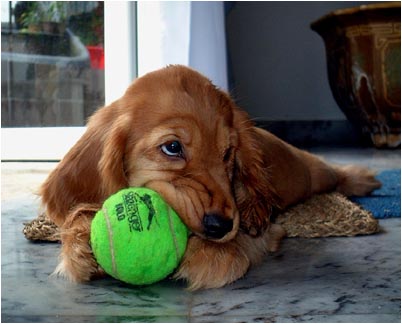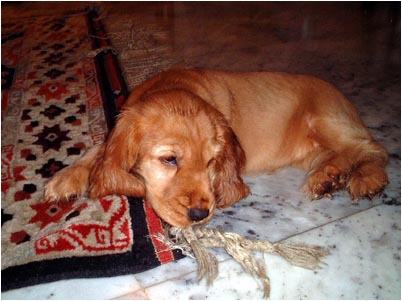 More pictures of Juno to come when I have them.
They are in another computer.

PHOTOS of when Jupey and Juno met for the first time!