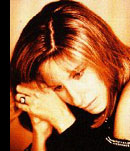 Barbra Streisand's career has involved every medium; she is an actress, singer, songwriter, producer, director. In not so many words, she is a legend in her lifetime. This website is an effort to celebrate the magic that is Barbra and to share some of her wondrous achievements with her fans and admirers round the world.
My parents have always been Streisand fans so I had the chance to listen to her music from a young age. It was not until recently, at the age of 21, when I watched her first in "The Mirror Has Two Faces" that I began to take a greater interest in her work. But it was after watching "The Prince of Tides" that I truly became a die-hard fan. I thought her performance in that movie was deserving of an Oscar; it moved so many things in me, and the emotions are so subtle yet so potent. Truly a masterpiece. After that, I started to listen to all the old Barbra albums in my house, and found that not only could she act and direct, she could sing as well.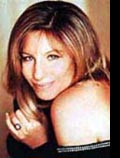 I hope you enjoy this website. I would most appreciate it if you would leave me a note in my guestbook if you enjoyed this site or if you have any suggestions on how I could improve it.
Happy 1999 and let's look forward to the Barbra concert set for the eve of the millenium at the MGM Grand Las Vegas! I hope to god I can make it there, it would be wonderful to see her performing live. This might even be her last performance, though the press releases mention that she might tour after this concert, performing in cities which her husband and herself want to visit. Hey - betcha she's never seen the Petronas Twin Towers, perhaps Kuala Lumpur should be her next stop. Great city. Really.